Experience Matayoshi Coffee Farm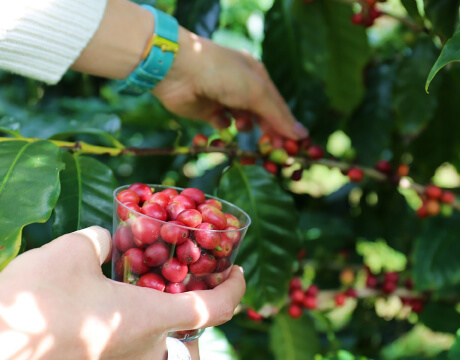 Coffee Bean Harvesting Experience
Visitors can experience the entire process of harvesting, processing, roasting, and extracting the green coffee beans grown in Okinawa. They can also learn about the passion of the producers for their coffee beans and, at the same time, experience the fragrance of the flowers and the sweetness of the coffee fruit grown in the rich soil of Okinawa. This is a rare opportunity for people to learn about the production process and think about the value of a cup of coffee.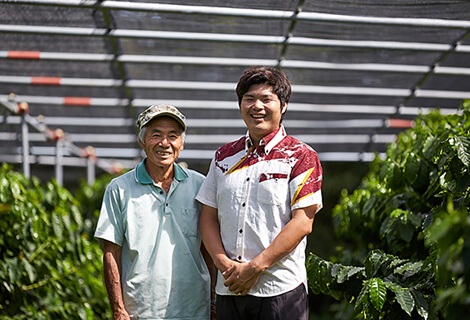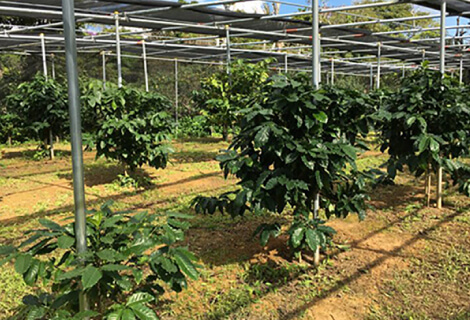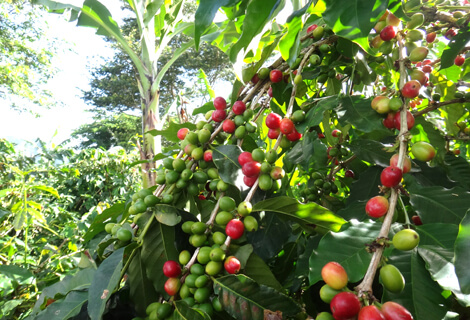 Activity Details
Date of event
November through late April each year.
*Changes according to harvest conditions.
Start Time
10:00 / 14:00
*Meet 10 minutes before the start time. The duration is 150 minutes.
Fee (tax included)
1 person – 8,000 JPY
Included in the fee
guide fee, equipment rental fee, and supplies.
Information
*Maximum number of participants for each session: 6 (please call us if there are more)
*No fee for children from preschool to elementary school age that come with their parents.
*If junior high school students or older come along, a fee of 4,000 yen will be charged as a guide fee.
Meeting place
Matayoshi Coffee Farm "Farm Cafe"
Address: 718-28 Gesashi, Higashi-son, Kunigami-gun, Okinawa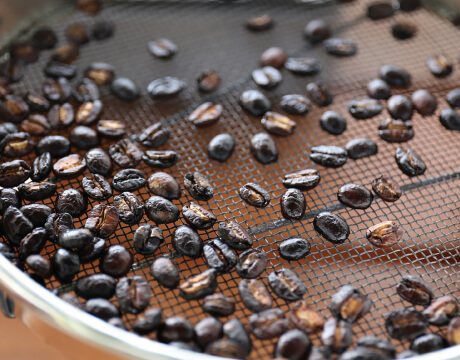 Coffee Bean Roasting Experience
Visitors can enjoy roasting coffee beans cultivated by Matayoshi Coffee Farm or beans imported from overseas and drinking on the spot. While enjoying the aromas, sounds, and colors, you can create your own original cup by adjusting the degree of roasting from shallow to deep roasting. Many visitors have started roasting coffee beans at home as a result of their experience in the farm.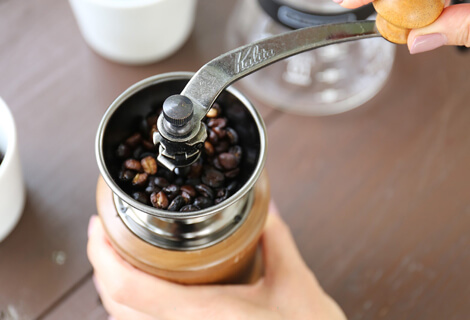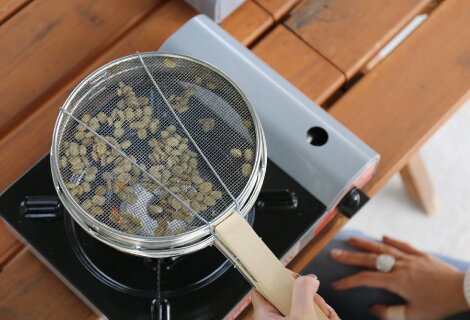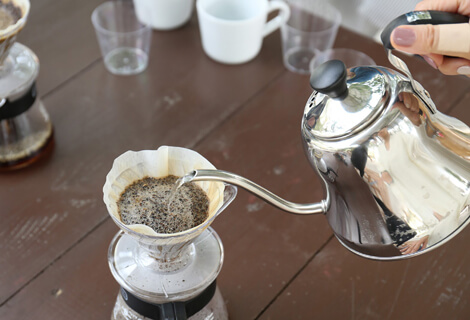 Activity Details
Date of event
Held every day!
Start Time
10:00 / 13:00
*Meet 10 minutes before the start time. The duration is 50 minutes.
Fee (tax included)
1 person – 3,000 JPY
Included in the fee
Guide fee, equipment rental fee, and supplies.
Information
*The green coffee beans are carefully selected by us; they are foreign specialty coffees.
*No fee is required if your child accompanies the coffee making with you.
*If a child also wants to try making the coffee, a fee for one person will be charged.
Meeting place
Matayoshi Coffee Farm "Farm Cafe"
Address: 718-28 Gesashi, Higashi-son, Kunigami-gun, Okinawa